Snap-on Full Mouth Implants
Are you tired of loose dentures? Snap on are denture teeth that literally snap on to implants and do not come out unless you take them out. Snap on are implant teeth that attach to implants with strong snaps. Snap in implants are just what you need to help your teeth not fall out of your mouth while eating a hamburger. Throw away the Fixodent denture glue. No more teeth that slip and cause embarrassment.
What is Snap On Denture Animation Video?
How do Snap-On Dentures Stay in the Mouth?

The most popular Snap on attachment system is the Zest Locator Abutment.  It is a yellow colored piece manufactured by the company Zest Anchors. The abutment works like a male snap. It sits on top of the implant in the mouth.
The corresponding zest female attachment consists of a dish shaped metal housing and plastic inserts. This part is the female snap and is built into the underside of the denture teeth.
Dentures with snaps have 150% more chewing power than traditional dentures. Proper chewing ensures proper nutrition when eating. Swallowing food that is not chewed leads to constipation and indigestion.
Advantages Snap-On Teeth?
Cost far less money than permanent full mouth implant options
More comfortable than conventional dentures
Do not slip or fall-out while eating
No Fixodent or denture adhesive every needed
Easy to clean and maintain
Inexpensive maintenance and repairs
No more tooth decay, cavities, root canals or crowns
Snap-On vs Clear Choice Permanent Implant Teeth
Snap-in is the most inexpensive way to replace all your teeth with implants. Far less expensive than Clear Choice's all on 4 full implant bridge option. If you have been shopping new teeth at Clear Choice and just cannot quite swing the blinding costs, this is a very considerable option. And a lot better than conventional dentures. Implant dentures can also be upgraded to permanent implant teeth later by adding more implants and getting new zirconia teeth to replace the dentures. We offer permanent implants and we can go over the cost differences and future upgrade expenses.
Contact us for a no cost consultation including 3D xrays.
Meet Dr. Adams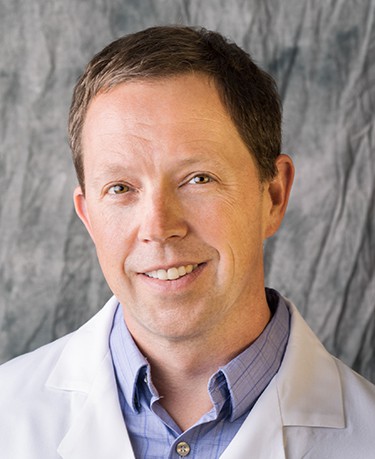 Dr. Adams has been providing various implant options with a holistic approach since 2002. Dr Adams sees patients from Maryland, DC, Virginia, across the USA and abroad. Dr. Adams handles all his cases personally. He removes the bad teeth, adds the implants and the teeth that go on-top. Dr. Adams can handle cases involving one up to a full mouth of implants. We offer sedation dentistry as well. Some of Dr. Adams' "holistic" techniques include:
Dr Adams does the whole (holistic) case from start to finish. This prevents miscommunications that can happen if more than one doctor is involved. Additionally, it is more convenient for the patient to have the entire service handled in one office by one dentist.
We uses oxygen therapy including dental ozone for faster healing and to remove infection in the gums and bone.
We use platelet treatments including PRP and PRF to facilitate healing of extraction sites, implants and bone grafts.
Snap On Teeth are Implant Supported Over Dentures
Snap-On teeth cost more than conventional dentures but are a lot more stable and comfortable. Clip-in teeth are basically great fitting dentures with male and female attachments that snap the teeth firmly into the mouth and onto gums. The "snappy" system is effective and about as easy to place as a winter coat button. Snap-in teeth are removable and easy to clean. And do not slip and dislodge once you clip them into your mouth and snap the attachments into place. Snap-in is a lot less pricey than full mouth permanent implant teeth. But many people cannot afford teeth that are permanently implanted into the mouth with implants.
What Full Mouth Implants are Best?
The most important thing when replacing teeth is getting a solution that is acceptable and affordable. You should educate yourself about all options to replace teeth prior to making a decision. Ask a lot of questions. Do a lot of research. Because you cannot test drive new teeth like a car to decide if you like it or not. Ask you dentist what to expect with different implant teeth. Gather from your own experience and try to determine what you like. If you have all the facts, you can not make a bad decision.
If the high costs of implants is the only problem, look into financing from companies such as Lending Club and Care Credit. Most dentists do not offer in-house financing for implants because upfront costs are prohibitive for small businesses.
Snap-In Dentures vs Permanent Full Mouth Implants Video
How Many Implants are needed for Snap-In?
Most implant dentures with snap-on need 2-4 implants for a full lower set of denture teeth. And at least 4 implants to replace a full set of upper teeth with snap-in dentures. Adding more than 4 attachments will usually create less stability because it will be too difficult to snap into place.
Top 6 Benefits of Snap-In Implant Teeth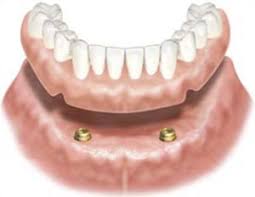 Snap-on over dentures are removable – being removable can be an advantage. They can be easily cleaned because they can be removed, cleaned and re-inserted. Permanent dentures and other fixed full mouth implant teeth need to be cleaned in the mouth. For cleaning and maintenance, bridges require special floss, brushes or water picks. If a piece of food gets stuck under a fixed bridge, it can be irritating and difficult to remove.
Implant dentures require fewer implants, less jaw bone and are less expensive
Implant dentures are quite stable and if made properly, will not come dislodged during chewing and mastication
Dentures are easy to maintain and inexpensive to repair in the event of a breakage.
A new set of implant dentures can be made for a small fraction of the cost of a full mouth zirconia or porcelain bridge.
Disadvantages of Snap-In Dentures:
Dentures are removable and people like implant teeth that stay in their mouth
More bulky and thicker than full mouth zirconia implant teeth
Denture patients continue to experience bone loss over time. Especially where there are no implants in the jaw.
Acrylic Dentures feel more "fake" and like "plastic" as compared to zirconia permanent implant bridges.
Denture implants require maintenance where the plastic inserts in the female attachments need to be replaced.
Acrylic is a semi-permeable material and over time will absorb bacteria and food and drink matter. Acrylic will stain, discolor and begin to have a foul smell.
Acrylic teeth can break off the denture and need to be replaced. The acrylic denture can break especially if it is not maintained properly.
Advantages of Fixed Permanent Implant Teeth:
Permanent and do not need to be removed
Zirconia is smooth and natural feeling compared to acrylic. Acrylic feels like plastic and is thicker.
very durable compared to acrylic.
does not stain, discolor and smell over time
much less bone loss
better chewing function and support
does not move at all during chewing
Minimal or no maintenance. Zirconia bridges can last forever and in the long run will cost less money than dentures to maintain.
Disadvantages of All on 4 Permanent Teeth:
not removable and more difficult to clean than removable implant dentures
requires more implants and tooth implant surgery than dentures
requires more bone to be successful and bone graft surgery with PRF may be necessary
more expensive than implant dentures. Likely 1.5x – 2x as expensive than snap-on dentures.
Other full mouth dental implants include All on 4 implants and full mouth of individual implants. When only some teeth are missing, implant bridges are a good permanent option.
Bone grafting and gum tissue can be managed much more easily with platelet rich fibrin implant techniques.