Holistic and Integrative Treatments for Missing Teeth, Airway and TMJ Problems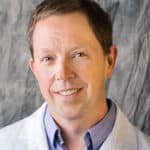 Dr. Adams is a holistic dentist who uses a biological approach to all procedures. His special areas of focus include implants, IV sedation and treating TMJ pain, sleep apnea and airway problems with orthodontic growth appliances. Dr. Adams' favorite appliances are the ALF and Vivos DNA appliances. Dr. Adams also uses a variety of different anterior growth and palatal expander appliances for children with crowded teeth, pediatric sleep apnea problems and tongue and lip ties.
Popular Services for New Patients:
Treatment Options for TMJ Dysfunction Video
Safe Mercury Removal in Amalgam Fillings Video
Growth Expansion Appliances for Kids Video
Maryland Holistic Dentist is an Integrative Dental Practice. Dr. Adams' focus is restoring oral health and correcting the root cause of any dentally-related health problems. A beautiful smile should not harm your overall health. Procedures we do include:
Gary Adams DDS is accredited by the IAOMT for SMART amalgam filling removal. Dr Adams is also trained in the Hal Huggins-Blanche Grube Protocol. Some of the biocompatible materials we use include BPA free Admira Fusion (porcelain) filling material, metal-free zirconia crowns, fluoride free treatments, non-metal ceramic dental implants. There are many benefits to zirconia implants vs titanium such as better biocompatibility and gum health. A very popular natural holistic treatment is oxygen and ozone therapy in the treatment of jaw bone infections, tooth cavities, and infected root canals. Ozone therapy is a mixture of O2/O3 gas. Ozone is very effective in treating bacteria and fungal infection and promoting healing by oxygenation of biological tissues. Ozone is especially useful in treating root canal infections. Explore alternatives to root canals.
If you are searching for a holistic dentist near Burtonsville, Silver Spring, or Columbia Maryland, who will consider your overall health as an important part of your dental care, we will do just that at Maryland Holistic Dentist  We pre-select the safest mercury-free materials that are the most biocompatible for all the dental procedures we perform. We also take every safety precaution possible when removing metals such as mercury and other harmful materials from your mouth. We always recommend the most conservative, safest option such as implants vs teeth bridges.
How is Maryland Holistic Dentist Different?
Gary Adams DDS practices in a clean, metal free, mercury free and fluoride free dental office. He uses purified ozone water for all procedures. We utilize special air systems to filter out toxins including mercury gases, mercury vapors and other harmful gases. Dr Adams is IAOMT accredited dentist who offers safe removal of mercury in amalgam fillings. We have advanced 3D cone beam imaging for diagnosing failing root canals and other jaw bone infections. In addition to the most effective conventional techniques, Dr. Adams combines dental PRF, oxygen and ozone treatment.
We are located in Burtonsville near Silver Spring, Clarksville & Columbia Maryland