What does Invisalign Cost on the Average?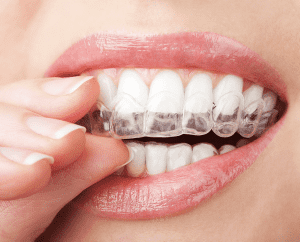 On average, the cost of Invisalign clear aligner treatment ranges from about $3,500 to $8,000. But that is just an estimate and the actual cost can be higher or lower. The average cost of Invisalign treatment can vary quite a bit depending on a variety of factors, such as the severity of the bite problem, the length of the treatment, the experience of the orthodontist and the location of the dental practice.
Dental Insurance for Invisalign
It's important to note that some dental insurance plans may cover a portion of the cost of Invisalign treatment. It's a good idea to check with your insurance provider to see what your coverage options are. Additionally, many dental practices offer payment plans and financing options to help make the cost of treatment more affordable. Because some insurance plans pay for part of Invisalign, it is impossible to know the true cost of Invisalign without finding out what dental insurance will pay.
Invisalign Cost for Teens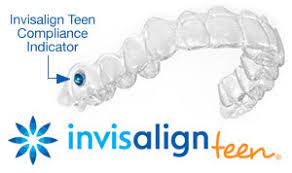 The usual cost for Invisalign Teens is $5000 – $7500 depending on the length of treatment and the difficulty of the case. For example, cross bite corrections with Invisalign cost more than simple teeth crowding cases. For teens who have already received a dental expander at Maryland Holistic Dentist, the cost of Invisalign is – 20% of our usual and customary fee unless more advanced Invisalign expansion for mouth breathing is used.
Invisalign can treat mouth breathing in kids and adults. There are new programs in the Invisalign clear aligner system that can straighten teeth and expand the mouth and jaws at the same time. Expanders create more room in the mouth and nose so the airway spaces are more open for breathing. This naturally helps with nasal breathing and decreases airway resistance and the need for mouth breathing.
Cost of Invisalign for Adults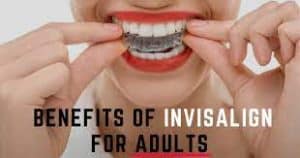 Invisalign cost for adults is $6000 – $8500. Adult cases are usually more challenging. Usually there are underlying causes as to why the teeth and bite are bad. For example there can be teeth clenching and grinding and TMJ problems. Many adults are mouth breathing and have tongue and lip ties. All these issues require careful consideration because case success also depends on fixing some of these underlying problems.
Invisalign for Adolescents and Pediatric cases
Yes, Invisalign can be used for adolescent and pediatric cases. It is a great choice for younger kids and teens who want an alternative to traditional metal braces. Invisalign for Teen/Adolescents is a specific type of Invisalign treatment that is designed to address the unique needs of younger kids.
It works in the same way as standard Invisalign, using a series of clear, removable aligners to gradually move the teeth into a final straight position. However, Invisalign for kids includes several features that are specially designed for the adolescent patient:
Compliance indicators: Invisalign Teen aligners have small blue dots that fade over time as the aligners are worn. This helps parents and orthodontists monitor compliance with the recommended wear time of 22 hours per day.
Eruption spacer tabs: Invisalign Teen aligners have small tabs/spacers that can be used to accommodate the eruption of second molars or other teeth that have not fully grown into the mouth.
Replacement  clear aligners: Invisalign Teen includes up to six free replacement aligners in case any are lost or broken.
The cost of Invisalign teen/adolescent is $4000 – $6000 depending on the kind of bite problem.