IV Sedation for General Dentistry and Complex Dental Work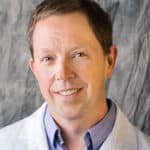 Dr. Adams is an IV sedation dentist who uses intravenous sedatives for the comfort of his patients. "I have empathy for people who stay away from the dentist because of high fear or other extreme factors such as gagging…people give up on their teeth and reach the point of despair, panic, doom and depression…I enjoy helping them get their  lives and their mouth back in one easy appointment."
If you're looking for an IV sedation dentistry practice that does routine dental treatments such as fillings, crowns, tmj treatment in addition to complicated work. Dr Adams does cases such as implants, wisdom teeth removal, and replacing all teeth with dental implants. If you need to be put to sleep for dentistry, we are the right office for you. We do full IV dentistry where you can sleep through your dental work and wake up when it is all done. dental work while under sedation, does not take long, does not hurt and you are asleep.
IV Sedation Dentistry Is a perfect option for patients who:
high level of fear and anxiety and panic at the dentist
People who need to get a lot of dental work done and who want it completed in one appointment
Severe gagging reflex.
People who have trouble getting numb and have pain during dental work
If you cannot sleep the night before a dental appointment or you avoid the dental office for a period of years, cancel dental appointments because you can't stand meeting your dental appointment – IV Sedation is the best route go go for dental care.
Send us a message or call today to schedule a sedation consult with  our sedation dentist – Dr. Adams