Advantages of Snap On Teeth Vs Traditional Dentures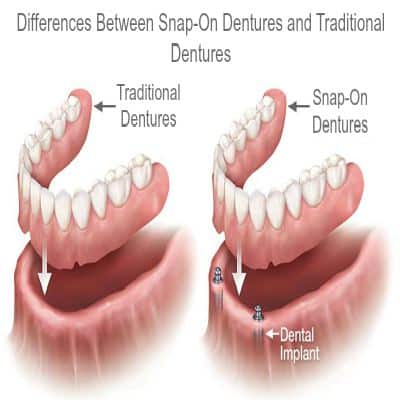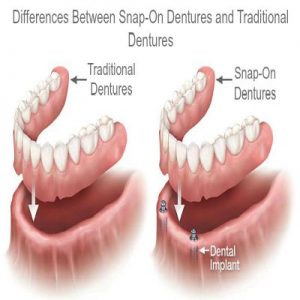 Regular dentures can be tiring and annoying. Worrying about how they come out while eating or talking with friends or clients during a business meeting? Many of our snap on implant patients have lived through the experience, but they have found an affordable solution with dentures that snap onto implants. With denture snaps, you can say good bye for good to gooey glues and adhesives. This is the most affordable full mouth dental implant option.
How Do Snap-On Dentures Work?
Implant over-dentures get some support from your gums and retention from the implants. Basically the solution is a regular denture that snaps onto dental implants. The implants have a special connector called an abutment that acts like the male side of a "snap." Inside the denture is a locator precision attachment that mimics the female side of a "snap." Conventional dentures sit on the gums and fit less firmly. Snap-On dentures are anchored by multiple implants. The teeth are removable but do not slip and slide. With this simple and affordable solution you can forget about sores caused by loose-fitting dentures. The snap in teeth solution prevents teeth from coming dislodged during eating, talking or exercise.
Other complete full implant options to consider:
permanent implant options are fixed in the mouth and are more stable and durable. They are also more expensive and costly. Fixed options are better for people with TMJ teeth clenching problems and sleep apnea.
Full Implant Options Video by Dr Adams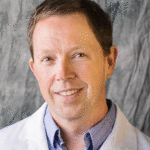 Implant Denture Procedure:
Dentures that snap on require 2-4 implants per jaw for a full upper or lower set of teeth. The number of implants depends on the size and strength of the jaws. And the number of implant roots also depends on the desired design of the teeth. For example, with four implants, the denture teeth can be designed to avoid the teeth covering the entire palate. However, an upper denture design involving only 2 implants needs to cover the entire palate.  Implants for this procedure are usually placed in the jawbone at the front of the mouth because there tends to be more bone in the front of the jaw than in the back. If 4 implants are to be placed, there will need to be two more implants placed in the back part of the jaw.
How Long Does it Take to Get Snap In Dentures?
Removable implant over denture cases can typically be completed in 2-4 months depending on the health of the patient and how much oral surgery needs to be done. In many cases teeth will need to be removed, bone grafting may need to be done. Of course, implants will need to be placed into the jaw. In cases where all the teeth are missing, only implants will need to be placed.
Usually, people only need one surgery but in certain cases two will be necessary. During the first surgery, any remaining teeth will be removed, bone grafting and hopefully the implants are placed in the jawbone. In certain cases, it may be necessary to allow the bone grafts to heal prior to performing implant surgery. If only one, surgery is necessary, the case can be completed in 2-4 months. If a second oral surgery is necessary, the case can take 6-8 months to complete.
How Do Snap In Dentures Work?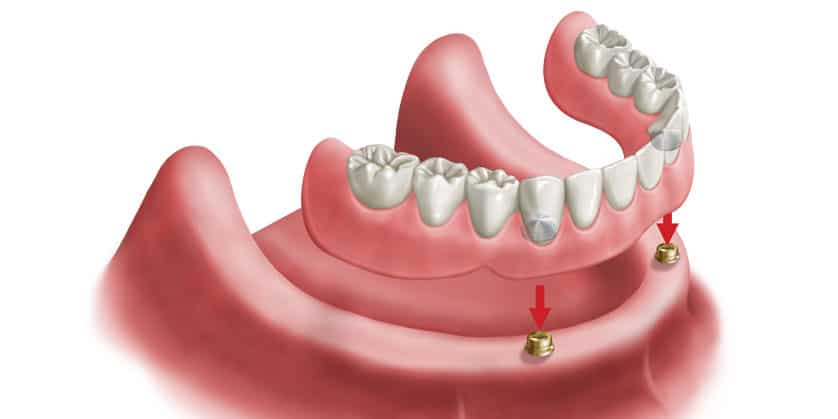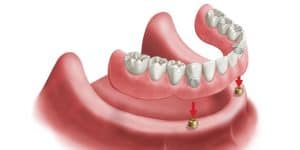 Snap-On dentures are removable and sometimes that can be an advantage. Obviously most people prefer teeth that are not removable, but they are more expensive and can be more difficult to clean. Sometimes permanent implant teeth can trap food an be uncomfortable. Snap on dentures removable meaning you'll be able to snap it on and off as many times as needed. The snapping is easy. When the denture is pressed downward gently onto the implants, the female attachments click onto the male attachment located on top of the implants. Snap-on dentures provide the strength and stability to eat foods and talk with confidence again. The removability allows the teeth and implants to be easily cleaned too.
As we know, dentures can come loose with simple actions as laughing, coughing or sneezing, and after a few times it stops being funny, and people start looking for a change that will prevent an embarrassing event. Having a beautiful smile is a priority for everybody, but what are the alternatives if dentures are not an option anymore? We believe implant snap on dentures may be the perfect solution for you if you need an affordable full mouth dental implant option.
Advantages of Snap-On Dentures Vs Normal Denture Teeth
Stability from implant retention
Improved confidence
Easy to clean and maintain
More Affordable procedure than permanent All on 4 dental implants
Be able to eat and drink with confidence that your teeth will not fall out
Snap-On Denture Cost
Regular dentures vs Snap-on Dentures. They have their differences including the prices. The price for snap-on dentures consists of two parts: the new denture and the supporting implants. The design and fabrication is similar to a conventional denture, where little or no preparatory work is needed in order to obtain the cast for the upper and lower sets of dentures. The work performed during the implant surgery is what increases the cost of this procedure, which makes it quite a bit more expensive than regular dentures. Implant dentures cost depends on how many implants are used, how many teeth need to be removed and what bone grafting needs to be done. There may also be sedation dentistry costs involved since many of these cases involve lots of tooth removal. Long story short, implant snap on dentures cost between 10K to 20K per jaw depending on how involved and difficult the case is.