Appliance Treatment Program for Travelling Patients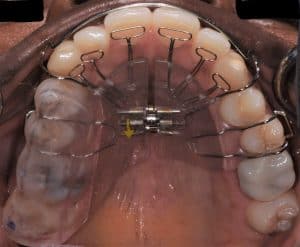 Dr. Adams treats patients from all over the United States. Whether you are traveling to us by planes, trains or automobiles, we will happily assist with your travel. Below is a video that details how our traveling appliance program works. Our most popular appliances for travelers are DNA, Homeoblock, ALF and Schwarz appliances.
Dr. Adams Traveling Appliance Treatment Program
Virtual Consultations: Dr. Gary Adams offers remote virtual consultations to patients and medical professionals from anywhere in the US by phone.
How it Works as a Traveling Patient:
Schedule a Virtual by Calling the Office and Scheduling an appointment
Send us by email a panoramic xray (if available) or at least photos showing your full face smile (with teeth open and biting together), full front body, full body profile (we must receive 1 week prior to your Virtual Consultation with the Doctor).
Have the virtual consultation with doctor Adams
Dr. Adams will put together an approximate treatment plan based on your goals and your dental needs. The Treatment Plan will include what you need to have done, how long the treatment will take and how much it will cost.
Schedule an appointment for records and in office evaluation. Note we will need to see you 1-2 months later to deliver the appliances.
Follow up visits are every 4 months for adults and every 2-3 months for kids
You have the option among of three major airports:
Washington DC International/Reagan Airport
Washington Dulles International
Baltimore/Washington International
Baltimore /Washington International is the easiest and is only a 20-30 minute Uber ride from our office.