A holistic approach to replacing teeth with dental implants

Dental implants in the holistic dental office
Holistic dental implants uses a combination of proven dental implant science and biological techniques such as platelet rich fibrin (PRF) and ozone. PRF stimulates the bodies natural pathways to grow bone during grafting procedures.
Zirconia and titanium implants
Single teeth or replace all your teeth with implants made of a ceramic called zirconia. We also use titanium implants for many full mouth implant cases and for people who do not have concerns about metal allergies, thin gums and teeth clenching.
Maryland Holistic Dentist is located in the DC Metro are
Searching for dental implants in Maryland? A dentist who replaces teeth permanently with dental implants? We are a complete one-stop holistic tooth replacement office located in Burtonsville near Silver Spring and Columbia Maryland.
Dr Adams is an expert in dental implant procedures and he does several different types of dental implants. Dr. Gary Adams personally performs implant procedures to replace single teeth or a full mouth of teeth. Dr. Adams does teeth extractions, implant surgery, bone grafting and even uses PRF treatments.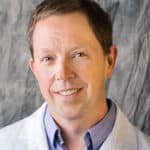 Dr. Gary Adams has done thousands of implant procedures and has been a consultant, and speaker for Zeramex. We practice in a clean, non-toxic environment, using healthy, safe and biocompatible materials. Our standards meet and exceed the highest standards for tooth replacement in the US and worldwide. Our practice combines all the benefits and science of conventional and biological dentistry.
Many people have lost teeth from decay, root canal failures, TMJ issues. "No one should have to accept tooth loss…my job is to not only repair and replace teeth but to also prevent future tooth loss by diagnosing and correcting the cause…"
"replacing teeth should be a smooth cohesive process… the dental implant process should not hurt too much or take too long and it should be affordable."
If you have been reading dental implant dentist reviews and searching for dental implant cost near me call us for a no cost implant consultation 301-421-1996
Types of Dental Implant Procedures:
Full Upper and Lower Implants
Snap-on dentures
Implant Consultation with Dr. Adams
First you will meet Dr. Adams.  Dr. Adams will personally review your case, determine your needs and understand your expectations. It all starts with an examination of your condition. And determining what implant option is ideal for you. For example, if you want permanent implant teeth that stay in your mouth, Dr Adams will not price out a removable denture with implants. We will create a personalized treatment plan for you that will meet or exceed your expectation. Clear Choice implants usually does a one-piece replacement for all upper or lower teeth. Often people do not need to replace all teeth, but one or a select few. Because we offer the full spectrum of implant services we will offer the solution that fits you needs and expectations only.
Your Implant Treatment Plan will take into consideration many things:
The importance of saving natural teeth. How important to you is saving your remaining teeth? Sometimes it can be less expensive to remove and replace all your teeth with permanent teeth implants. And implants may last longer than natural teeth options too.
Length of treatment time. You do not want to wait forever or go through more than 1 surgical procedure unless necessary.
The cost of teeth implants. How much do implants cost anyway?
The quality of the result. What exactly are you getting anyway. Just FYI, you are not going to be able to try these before until they are complete. Setting an expectation is critical to your satisfaction. We want you to be happy.
Future maintenance costs
Longevity of the your case.
Whether or not you need sedation dentistry. We offer optional full IV sedation dentistry for people with dental anxiety.
Dental Implant Vs. Root Canal Video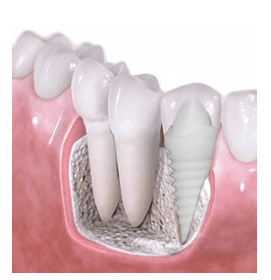 Yes we can replace teeth permanently using metal free zirconia implant materials. Not all cases are the same and a good implant dentist will know what cases are better for zirconia vs titanium implants.
Bone grafting may be necessary for implant surgery?
We will take a 3D Xray aka a cone beam CBCT to determine if you will need bone grafting for implants. If you have enough bone, then you will not need grafting. In certain cases where bone has been lost, grafting may not be necessary, but grafting may improve your case. In cases where there is minimal bone or difficult root canal infections, PRF is used in additional to bone graft products. Here is where you can rely on the advice of Dr. Adams. It is also very important to identify important vital structures to avoid with implants such as nerves, arteries and sinuses. A CBCT allows Dr. Adams to see where everything is in your jaw, so he can properly plan your guided implant placement procedure and case.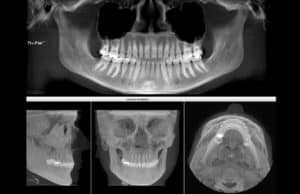 Gum Grafting
may be necessary to maintain gum health around implants and possibly to achieve a better cosmetic result. Gum grafting is especially necessary around front teeth and in areas where food can get trapped in between teeth.
PRF with Implants- Platelet Rich Fibrin Accelerates healing of Implant Surgery and increased bone health and strength.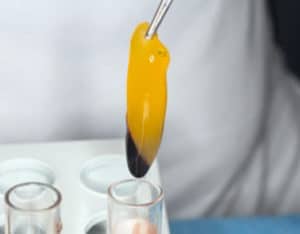 PRF can improve success rates of implants and increase bone attachment to newly placed tooth implants. Implants done by dentists with PRF are in healthier and stronger bone. PRF stands for platelet rich fibrin. PRF implant surgery is derived from the patients own blood and is an invaluable treatment for dentists who do implants. We take a small blood sample and spin it in our centrifuge for 13 minutes at 2700 RPMs.
PRF material is created without any additives or chemicals. It includes only patient white blood cells, platelets, stem cells, fibrin and bone growth factors such as bone morphogenic protein.
Dr. Adams, during your consultation, will determine what needs to be done, how long your case will take, how much it will cost and importantly set a reasonable expectation for the end result.  We look forward to providing you with a treatment plan and meeting you in person.
Who is a Candidate for Implanting teeth?
Basically anyone who is healthy and needs a new tooth implant. It is rarely a good idea to do a implant for a growing child. Girls can receive teeth implants after the age of 15 and boys should wait till 17 and maybe 18. After child development, age is not a factor. As long as someone sees value in having teeth and is in a stable healthy condition, he/she can get implants. Mouth implants can be received by 95 year olds who still find joy in eating and 21 year olds who need a tooth replaced for the remainder of their lives.
Does Gum and Periodontal Disease Harm Implant Prognosis?
Gum disease is a disease of the ligament connection between the teeth, gums and jawbone. Dental implants do not connect to the jaw bone by way of ligaments. Tooth implants connect directly to the jawbone and gum tissue as bone grows arounds and attaches directly to implanted roots. Once the natural teeth are removed, gum disease and periodontal disease typically resolves because the periodontal ligaments are no longer present. In cases of advanced gum disease it may be better to remove teeth with gum disease and get implants to prevent losing bone. Once bone is lost, it can be very difficult and expensive to do grafting to get the bone to grow back.
Advanced Gum Disease causes Inevitable Bone Loss
In fact, once a moderate to severe condition of gum disease is diagnosed, it is usually better to remove the involved teeth as quickly as possible to save bone from periodontal disease. Removing the natural teeth in the case of periodontal disease will preserve bone which is much needed bone for dental implants. Leaving teeth in the mouth during a hopeless periodontal disease case is a big mistake. Time is of the essence or you will never be able to get implants. Once teeth are removed, it is very important for an implant dentist to place implants as quickly as possible to avoid bone loss.
Removing Gum Disease Teeth Early Improves Dental Implant Success
During the progression of gum disease, the jaw bone will progressively be lost to the point where the teeth will become loose and fall out. At the point where the teeth fall out, there will be very little remaining bone for tooth replacement. By removing the teeth early in gum disease, the prognosis for dental implants is a lot better. Tooth implantation turns out a lot better with more bone and expensive gum and bone grafting may be avoided by acting early in the case of gum disease. Many gum disease cases are hopeless over time where inevitably it is a matter of time before all the bone around the teeth deteriorates and tooth loss is the final doom. In these cases tooth replacement with implants, dentures or anything becomes nearly impossible. At least without extensive jaw bone surgery for bone and guided tissue regeneration. Dr Adams is a great implant dentist, but literal miracles are tough.
How to Replace Teeth with Implants:
Once an implant heals and integrates Dr. Adams can connect teeth to the implants by connecting it to a connector called an abutment. The abutment is first permanently attached to the implant root (usually by way of a special screw). There are many different kinds of abutments that are used for different tooth replacement options. For example, one abutment may be designed to connect a single tooth whereas another abutment can be used to connect an implant denture to an implant. Snap-on dentures use a locator abutment made by Zest Anchors.
How Long does it take for Implants to Osseointegrate?
The typical healing period for a dental implant is 10 – 18 weeks depending on the quality of bone, the health of the patient and whether or not any bone grafting surgery was necessary at the time of implant surgery.
What is the best way to get a single tooth replaced
Have the bad tooth carefully removed and an implant placed immediately on the day of tooth removal. This is called immediate implant placement. Immediate implant surgery technique preserves gum and bone levels, saves time, often saves money and who wants to go through two different oral surgeon services – tooth extraction and dental implant surgery anyway.
How Long After a Bone Graft can I get a tooth Implanted?
If the tooth to be removed is infected or there has been bone loss, it may be necessary for an implant dentist to do a bone graft along with the tooth implant surgery. If the implant and bone graft can be done at the same time, implant healing will be complete in 10 – 18 weeks. In cases of severe infection or tooth abscess, it may not be possible to do immediate implant surgery. In these cases of more severe bone loss, it may be necessary to do a bone graft and place the implant 3 months after a bone graft healing period. If the bone graft and implant cannot be placed at the same time, it could take up to 6 months or even longer to get an implant.
How Long will I have Pain after Tooth Implantation Surgery?
It is not normal to have significant pain after implant surgery? Pain after jaw implant surgery should be minimal or non-existent. There may be minimal pain the day of getting a tooth implant and the night after giving way to mild to moderate soreness after the first 2 days. The soreness should be able to be managed with Ibuprofen or Tylenol. Your implant doctor should have given you an antibiotic after implant surgery. It is very important that you start and finish the antibiotics as prescribed by your implant dentist.
Why All on 4 Implants Should Not be done in One Day
Teeth should never be removed and permanently replaced in one day. Because the procedure cannot be truly "completed" in one day to the standards of todays implant dentistry. G4 Golpa is one implant center that performs this service but I see a huge opportunity for disappointment and dissatisfaction. Yes you can roll the dice and get acrylic or plastic teeth made by dentists who have in-office dental labs. Why do that, when you get new teeth in a day (the acrylic ones i just mentioned) and in a short period of time later get beautiful zirconia teeth that look gorgeous, are thinner and far more durable. Zirconia is a specialized porcelain that is way better than acrylic. The Zirconia has many brand names such as Prettau, Bruxzir and Hybridge. Make no mistake, G4 Golpa is delivering plastic teeth and praying that it all heals properly. The CAD/CAM systems that make the zirconia teeth are millions of dollars and the systems are not affordable for a dental office lab and the teeth take far longer than one day to make. But here is the long story…
Stop searching for Clear Choice locations and Clear Choice Cost. Give us a call today for a consultation about replacement teeth with teeth implants. Maryland Holistic Dentist and Dr. AdamsImplant is the holistic alternative to Clear Choice. We are the not a national chain and we will give your case individual attention from start to finish. Dr. Adams is a skilled implant specialist and we look forward to meeting you.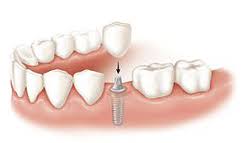 Single Tooth Implants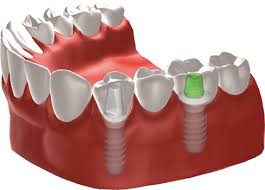 Dental Implant Bridge
The best way to replace consecutive teeth is with a teeth implant bridge. Bridges typically uses 2 or more implants to replace a span of 2-14 implanted teeth.
 All On 4 Full Mouth Implants
One option to replace a full upper or lower set of teeth is with All on Four Implants. All on 4 procedure utilizes 4-6 teeth implants to support a full mouth bridge. By far the most affordable way to do permanent full mouth implant teeth.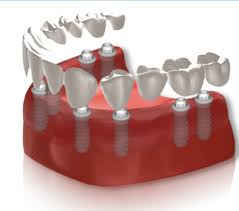 Single Teeth Implants and Bridges Replacing Full Mouth of Teeth
The best way to replace a full mouth of teeth is to do a full mouth of single implants to support single crowns and small bridges. This option produces the most cosmetic and natural looking a feeling full mouth implant result.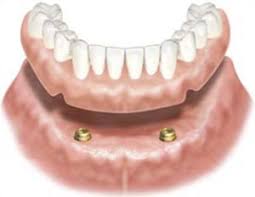 Implant Denture
The most affordable way to replace a full upper or lower set of teeth is with dentures with implants aka implant supported denture or over denture. Implant dentures are removable but dental implant cost is very high and removable implants can work well and are the cheapest dental implants. False teeth with implants most of the time uses an attachment system called Zest locator abutment attachments.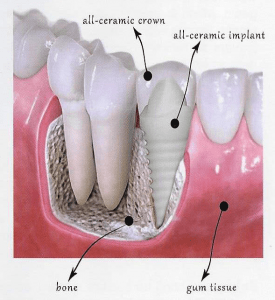 Zirconia Tooth Implants
Our zirconia implant doctors do zirconia and cosmetic ceramic tooth implants. Zirconia Implants have been called the cosmetic dental implant because they are white and tooth colored. The cosmetic advantages over conventional titanium is obvious, but the health benefits to the non metallic and non-corrosive properties may be huge and life-changing as well. Holistic and biological implant dentists have been waiting for a metal free implant options for years. We are very excited about the newest FDA approved metal free implant made by the company Zeramex of Switzerland.
What is a Dental Implant?
A tooth implant is a root-shaped piece of titanium metal or zirconia / ceramic. The new "root" made by various pharmaceutical companies are made in many different sizes and shapes. Implants are put into the jaw bone and gum and bone grows around and attaches to the new root after a brief healing period. Once the implant has healed or osseointegrated, (2-4 months) teeth can be secured to the new implant roots.
When Should a Tooth be Replaced?
A tooth is best replaced the day it is removed. This is called immediate implant placement. The best way to avoid expensive gum grafting and bone grafting surgery is to prevent  bone and gum tissue loss from every happening.  A tooth should be carefully removed by an implant dentist and a proper sized tooth implant used replace the tooth root structure. Tooth roots can can be replaced with conventional titanium tooth root prosthetics or cosmetic implant teeth made of zirconia. Zirconia replacement roots are non-metallic, tooth colored and more biocompatible.
Benefits of Tooth Replacement with Implants:
Permanent Fixed tooth replacement option
Preservation of mouth, jaw, facial Structures and function of chewing / facial nerves and muscles. Your face will not sink in if you use dental implants to stimulate bone and prevent loss of vital bone tissue.
You will keep proper chewing and digestive function. Loss of teeth results in people not chewing food properly and swallowing food whole. When chewing function is decreased, food in the stomach, gets stuck, ferments and causes digestive disease. There is no greater immediate negative impact on health than tooth loss.
Keep or revitalize your healthy smile.
Dental Implant Cost? How much is a Tooth Implant?
The "implant" or the root placed by the dentists can cost $1500 – $3000 depending on the kind of implant, who is placing the implant and where it is placed (i.e. Maryland vs NYC). For a single tooth, the implanted root will need an abutment and crown. Most patients think "tooth" when they hear "implant". The implant is the root structure surgically placed by an implant specialist. But you will need a tooth or teeth for your implants. To replace a tooth with a implant, you will pay for implant, abutment, crown at the very least. Sometimes it is necessary to have gum and bone grafting too. but if all is need is implant, abutment and crown, the cost is $3500 -$6000 depending on the kind of implant, who is doing it and where the service if performed.
Implant Planning – Guided Surgery with CBCT by an ICAT Imaging system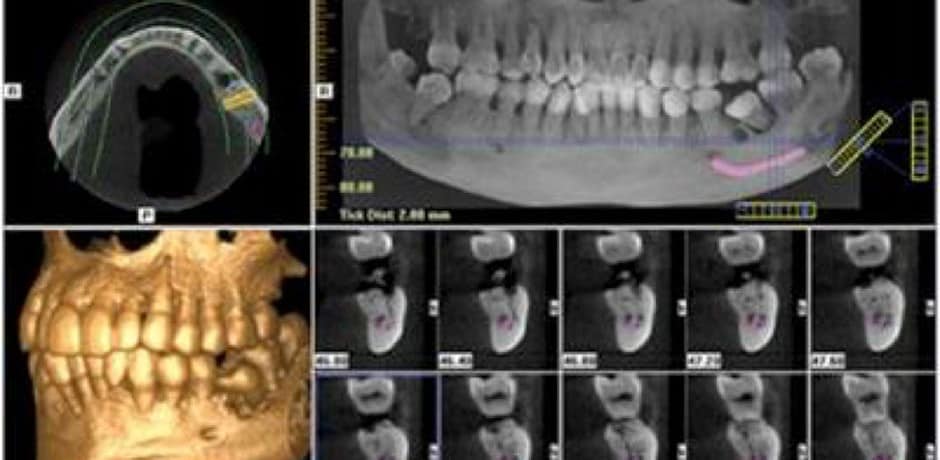 A 3D X-ray is absolutely necessary prior to an implant dentist surgically placing tooth implants. Tooth Implant Surgery without a 3D Xray is like putting things into the walls of a house and ignoring wires ad pipes. The consequences can be dire. It is necessary to see all 3 dimensions of the jaw to avoid hitting and damaging vital structures such as nerves and arteries. The ICAT shows a 3D image of your entire upper and lower jaws for purposes of implant teeth planning and knowing exactly where to put the new implant root structure. The ICAT is a new and state of the art system for jaw and facial bone imaging. The ICAT also has digital tools to assist the implant dentist in planning proper implants and exact placement positions. The 3D images can also determine where bone deficiencies may exist and let the dental implant specialist know where bone grafting is necessary
Is Bone Grafting necessary with Tooth Implant Surgery?
Yes if you do not have enough bone to get tooth implants placed. Unless you want dentures or no teeth at all.
Pros and Cons of Dentures:
bone loss and thinning of jaw bone and facial structure
decreased chewing function
 less healthy digestion
poor stability. dentures become loose and move during eating and talking
denture adhesive may be difficult to remove and uncomfortable
bulky acrylic denture covers the entire inside of mouth
food does not taste normal
sinking in of facial features
Permanent Teeth Implants Pros and Cons:
Secure confident smile
maintains jaw bone
normal biting forces comparable to natural teeth
healthy normal digestion
maintains B12, Folic Acid and Albumin
Very Stable
No denture adhesive
Smaller more comfortable prothesis that does not cover the entire mouth
can be permanent and stay in your mouth
enjoy all foods again
Dentures are the cheapest way to replace teeth,  but…
The least expensive way to replace a mouth of teeth is with conventional dentures. Dentures are not stable, meaning they become dislodged while eating and sometimes even when talking. Dentures are only 20-40% as functional as natural teeth and dental implant dentures. Many denture wearers suffer from weight loss, constipation and acid reflux. Teeth are responsible for chewing food into smaller pieces, so nutrients can be absorbed and enter the body. When food is not properly chewed it gets stuck in the stomach, ferments, causing indigestions, acid reflux, bloating, constipation and malnourishment.
Dentures cause bone loss and aging
When teeth are removed and not replaced with implants, there is loss of bone, shrinkage of facial structures and facial muscle atrophy. One of the quickest ways to look 10-20 years older is to have your face sink in and collapse after a full mouth of extractions and dentures. You should schedule a consultation with a qualified implant dentist.
The advantages of seeing a teeth implant professional for implant supported replacement teeth are: 80-100% of chewing function as natural teeth, minimal loss of bone, no sinking of facial structures, maintenance of digestive health, improved cosmetics, removal of all dental infections.
How Long do Implanted Teeth last?
If placed properly by a qualified implant specialist, in a health patient, an implanted tooth will typically last a lifetime
Can anyone get teeth implanted?
Any health person, with enough bone and who is not allergic to the material can get a teeth implants.
Does dental insurance cover implanting teeth?
Some insurances will cover 30-80% of the implant cost. Call our office at 301-421-1996 and we will determine your insurance coverages. Many companies are now paying for implants.
Are teeth implants permanent?
Yes. most implants will last a lifetime and are permanent.
Do Implants stay in the mouth? Do teeth implants fall out?
Implants do stay in the mouth and should not fall out during eating or talking or ever. The exception is implant dentures which are designed to be removed and replaced. Though dentures with implants are removable, implant dentures can be a great solution for implant dentists to offer.
Who does tooth implants?
generally implant surgery is done by a general dentist with implant training or a gum specialist (periodontist) or oral surgeon. No one dentist "specializes" in dental implants according to the Maryland State Board of Dental Examiners. A good general dentist may be the best option, since general dentists can be trained in implant surgery as well as crowns, bridges and dentures. Any dentist with a good knowledge of implant surgery and tooth restorations can be a qualified implant dentist.
How much does it cost for full mouth teeth implants?
Full mouth of teeth implants costs between $30K – $80K depending on whether the supported teeth are crowns, bridges or dentures. It also depends on the kind of implants (zirconia vs titanium), who is performing the service and where the procedure is being performed. It also depends on how many teeth need to be removed and whether or not there is the need for gum or bone grafting. The best thing to do is come in for a consultation and we will determine you options, how long it will take, how much it will cost and whether or not your insurance will pay anything.
Will it hurt after Implant Surgery?
not usually too much unless you had a lot of implants placed at the time of tooth removal or you do not follow the care instructions.