Individual Implant is Best Replacement for Individual Teeth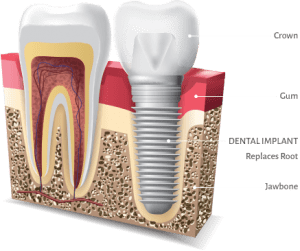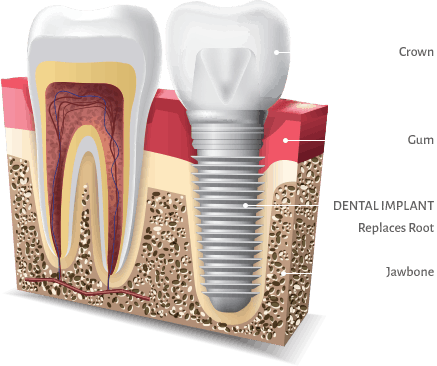 The best way to replace a missing tooth is with an implant. Is it really necessary to replace teeth? Implants permanently replace teeth. And the end result is a replacement tooth that looks, feels and works like a natural tooth. Most tooth implants are indistinguishable from natural teeth. Dr. Adams replaces hundreds of teeth with teeth implants every year. We offer metal free zirconia dental implants as well as titanium. If you are looking for a local implant specialist in Burtonsville near Silver Spring and Columbia Maryland, we can help you. Another option to replace teeth is a tooth bridge. There are many reasons why a dental implant vs bridge is a superior option.
Meet Dr. Gary Adams DDS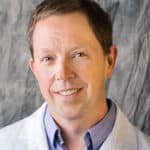 Dr. Gary Adams has been replacing teeth for over 18 years. He has done thousands of implants. Dr Adams is also a consultant for Zeramex, the world leader in manufacturing metal free ceramic implants.
Many patients lose teeth from decay, root canal failures, TMJ problems. "No one should accept losing teeth…my job is to repair teeth, replace teeth and also prevent future tooth loss by correcting the cause…"
How to Replace Teeth with Implants?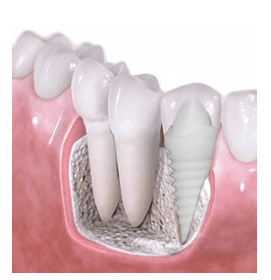 First step is to remove the existing bad tooth carefully without damaging gum and bone tissue. Secondly, put in the implant root on the same day along with any necessary bone grafting. Same day dental implants is also called immediate implant surgery. It is very important to have a skilled implant surgeon remove the natural tooth very carefully so as not to damage existing bone and gum tissue. The tooth extraction site needs to be cleaned and the site evaluated. Often times there will be scar or cyst tissue from past infection that needs to be cleaned from the site. There may also be bone loss and the need for bone grafting. Most of the time the Implant dentist can place an appropriate sized tooth implant into the extraction site along with a bone graft and PRF on the same day. The use of platelet rich fibrin or PRF helps accelerate bone healing and new growth of bone around the implant.
How to know if your Dentist is qualified to do Dental Implants
If the implant dentist is serious about implant surgery they will have an on-site 3D-Xray system. The systems cost around $150,000 – $200,000 compared to a $10,000k 2D system most dental offices have. That is a big investment and a serious implant dentist would most certainly have a 3D system.
Ask the dentist to see how many implants they have in stock. We have over 200 implants in stock on the shelf in our supply. All sizes, shapes and ones made of titanium and other made of zirconia. The inventory is very expensive, but if a dentist does a lot of them, they should have them in stock and ready to do.
Ask the implant dentist how many implants they have done.
Ask if they replace just single teeth or if they do full mouth implant cases such as All on 4 implant bridges. The dentist should be able to show you models and explain how they do the different cases.
Look for implant reviews online. Many patients will review specific procedures they have done.
Look on their website to see if they have any information about implants.
consider where the dentist practices and how long he/she has been in practice. if a implant doctor practices in a busy professional area such as Burtonsville Silver Spring and has been in practice for a while, the odds are he/she must do good work. People in a professional area complain a lot if they get a bad service and you will probably see the complaints online.
Who is Qualified to do Implants?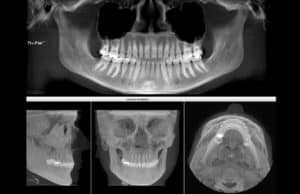 There really is no exact way to know. Any dentist can profess to be an implant specialist, but the dental board does not recognize any dentists as implant specialists. Most dental schools do not do any formal implant surgery training. Training for dental implant surgery training is usually received in a post doctoral program at an academic institution or by various implant training Institutions. One such program is the Misch Implant Institute. But here are a few tips so you can tell. Also, just because someone has a degree or certificate does not mean he/she has incorporated implant training into their practice. The real question is does the dentist have experience, know what they are doing and get good results.
PRF or Platelet Rich Fibrin with Dental Implants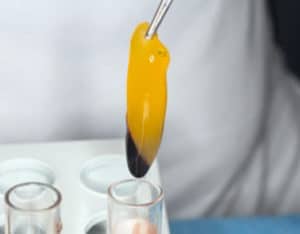 We also have new techniques using Platelet Rich Fibrin to help implants heal faster and stronger. PRF Platelet Rich Fibrin is a holistic implant procedure where platelets, fibrin, white blood cells are concentrated by spinning the patients blood and preparing for placement along with the dental implant at the time of dental implant surgery. Regardless of your tooth replacement option, PRF is good idea for implant surgery. PRF is commonly used in many implant centers and biological dentistry practices.
How long does it take for Implants to Heal?
It used to take up to 6 months for bone to grow adequately strong around dental implants. With new implant technology and PRF techniques, healing times after implant surgery can sometimes take as little as 8 weeks. In cases where there is lots of bone infection and damage, healing can take up to 3-4 months. In very rare cases, bone graft surgery may need to be performed prior to implant surgery. In these later cases it can take 3 months for the bone graft to heal and another 3 months for the implant to heal for a total of 6 months to complete the tooth replacement process. Word to the wise, don't let a tooth get infected too badly prior to replacing it. Not only does bone grafting take longer, but it can add a lot of extra expense.
Root canal removal cases can be very difficult. Bone around root canals can be chronically infected and not hurt. When they are finally removed, it can be difficult to regenerate the bone back to health. PRF and dental ozone therapy are critical in these cases.
Implant Planning for optimal replacement
Prior to implant surgery, the implant specialist will take a 3D Xray to properly plan for tooth replacement. A 3D Xray aka Cone Beam CBCT scan is a necessary image for proper surgical planning. After reviewing the 3D X-ray, the implant expert will consult with you about any risks and potential complications that could happen during implant surgery. The 3D xray basically allows the implant doctor to place the implant without disrupting or damaging any nerves or arteries in your jaw. Implant surgery should never be performed by anyone other than a qualified and trained professional. And tooth surgery should never done blindly without a 3D Cone Beam X-ray.