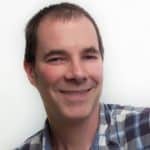 Marc DiNola DDS is a holistic dentist in Burtonsville near Silver Spring and Columbia Maryland. He is a graduate of the University of Maryland, Baltimore College of Dental Surgery. He is licensed by the Dental Board of Maryland and is a member of the American Dental Association, Whitecap Institute, International Association of Mercury Free Dentists, International Academy of Oral Medicine & Toxicology, and the Pankey Institute. Dr. DiNola has completed the Advanced Study for Diagnosis and Treatment of TMJ disorder and masticatory system problems at the Dawson Academy and has trained at the Institute for Facial Esthetics under Dr. Thomas J. Balshi. Dr. DiNola is a certified DNA appliance dentist.
Dr. Dinola is one of the leading experts in safe removal of mercury amalgam fillings. He has safely removed over 100,000 mercury fillings since being certified by the IAOMT dentists. Dr. Dinola is a big proponent of vitamin C, glutathione and other supplements that assist in detoxification.
Dr. DiNola is skilled in the most effective, least invasive new procedures. He has treated hundreds of patients to preserve and restore dental health, function, and comfort. Moreover, Dr. DiNola combines these skills with uncommon artistry to produce durable and aesthetically pleasing results.
Dr Dinola believes very much in zirconia implants vs titanium implants. Zeramex zirconia implants is the metal free implant of choice at Maryland Holistic Dentist.
Dr. Dinola is an instructor of ozone dental therapy. Dr. Dinola has put together a curriculum for the purpose of teaching dental ozone techniques to dentists at the University of Maryland Dental School.